Dark Gods & Macabre Beings
The presenter has activated the presenter mode. Would you like to follow?
Follow presenter
You are following the presenter.
Stop following presenter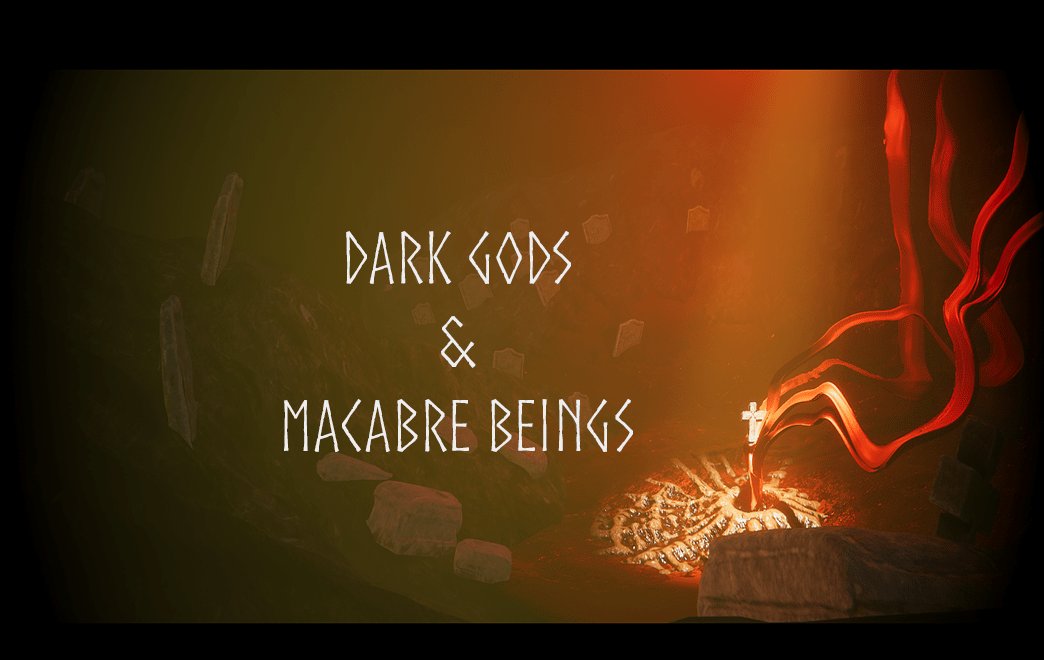 Dark Gods & Macabre Beings
In short
Find redemption in the afterlife and learn major Buddhist concepts by playing a card game with a dark god in macabre and surrealistic worlds.
Why
Especially during the corona-times, many of us are faced with inner demons that we simply do not have the tools to combat.
And so, this game allows you to learn Buddhistic mindfulness by covering the subject of the three marks of existence. 
It is not an answer but hopefully, when listened to carefully, a slight glimmer of warm light in the dark.
Dates & Contents

Join me on the 27th of January at 18:30-18:50 when I will give you a talk on how to be a truly unique artist!
Fun for both new as well as the more seasoned artists in any category. I'll show you how I approached this unique project as a solo non-developer/programmer artist and made use of various refreshing and interesting render processes.
I'd love for you to see the unique ways a 4th years student game artist applies abstractions and techniques that i've learned through this project. Which makes them truly one-of-a-kind. 
The presentation will be fully spoken in English.


PORTFOLIO LINK:
https://www.artstation.com/reikuma8
CONTACT:
misterofthelighthouse@gmail.com
+31 06 37304380