The presenter has activated the presenter mode. Would you like to follow?
Follow presenter
You are following the presenter.
Stop following presenter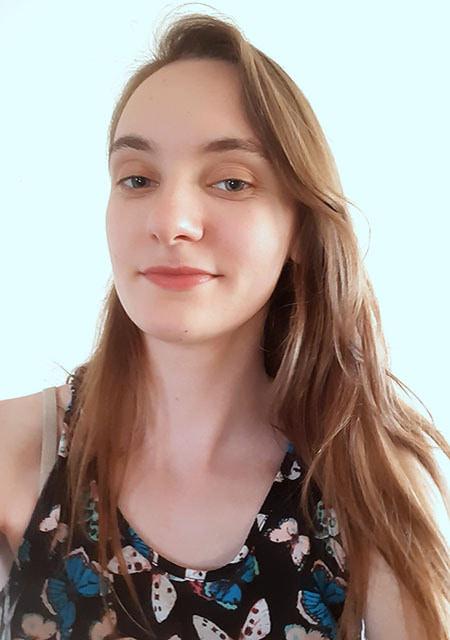 Hi, I am Sarah, and I make games with a purpose.
Personally, my favorite thing about games is how alive they are. There are not a lot of forms of media as interactive as a game, where every person's experience is completely unique. Not only the way they see it, like with art, but every choice, every move, every button pressed causes a new story told. Games are alive; they breathe with every touch. And I want to breathe with meaning.
I want to help make games that tell stories that have yet to be told.  I tend to think a lot, and have plenty of ideas for stories and games that I wish to share with the world. The Deep is one of them.
While The Deep is about mental health, my other passion is LGBT+ stories. As a queer woman myself, I understand the need to tell more stories about LGBT+ experiences. I want to help create a more understanding, more welcoming world for everyone who is part of the LGBT+ community. 
What do I do?
I'm a gameplay developer, but I like to get my hands dirty on other subjects as well. A handful of my favorites are:
I am happy to use all of these skills in my work, however when it comes to job hunting, I am mostly looking for gameplay development positions. I tend to pick up the basics of new skills pretty quickly, which means I am very flexible for entry level jobs! Please use the contact info below if you think I would be a match for your studio.
Below are a few projects I have contributed to as a game programmer.
Note: You can click on the images, but they will lead to external websites that are not part of the Showcase.