Where am I?! Live play
The presenter has activated the presenter mode. Would you like to follow?
Follow presenter
You are following the presenter.
Stop following presenter
Where am I?! Is een visual novel game over het begeleiden van iemand met een angststoornis.

Over Where am I?!
Where am I?! is een visual novel game over angststoornissen. In de game speel je de beste vriend/vriendin van Mira en begeleid je haar door jullie eerste schooldag heen. Tijdens de game help je haar met haar angststoornis gedachten en probeer je door middel van keuzes te maken te leren wat wel en niet help om Mira bij te staan.
Als je where am I?! zelf wilt spelen kun je hem hier downloaden!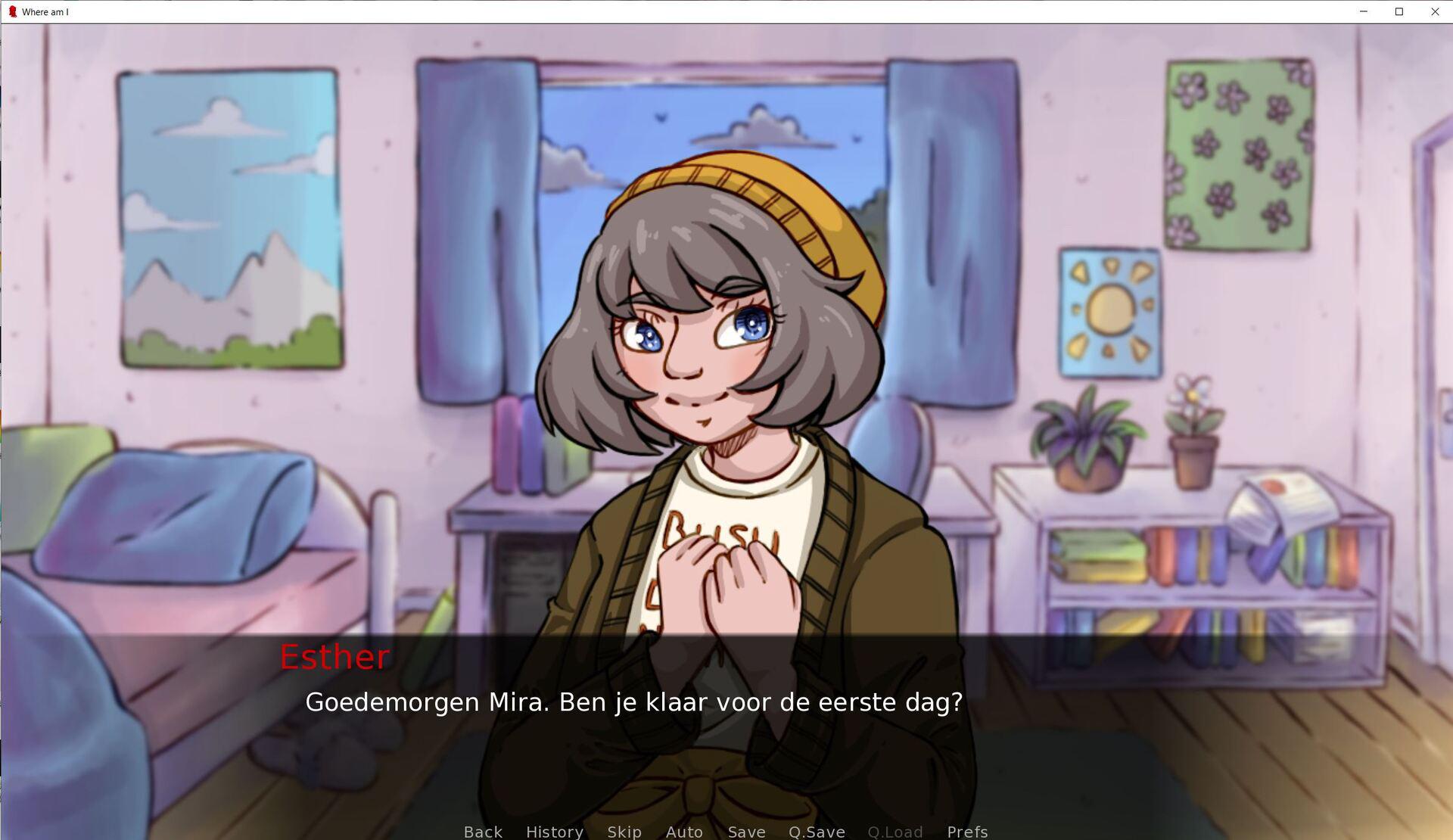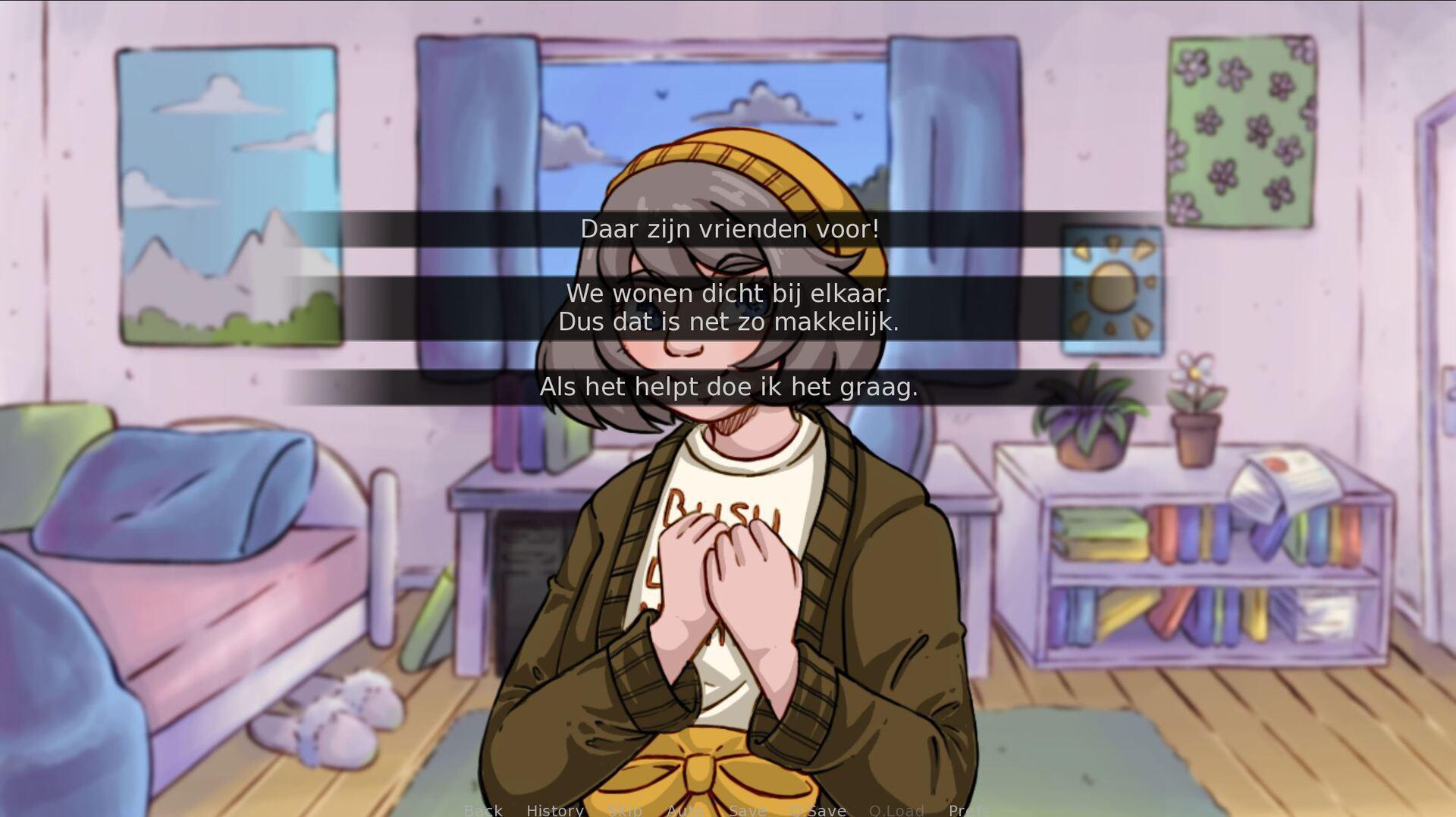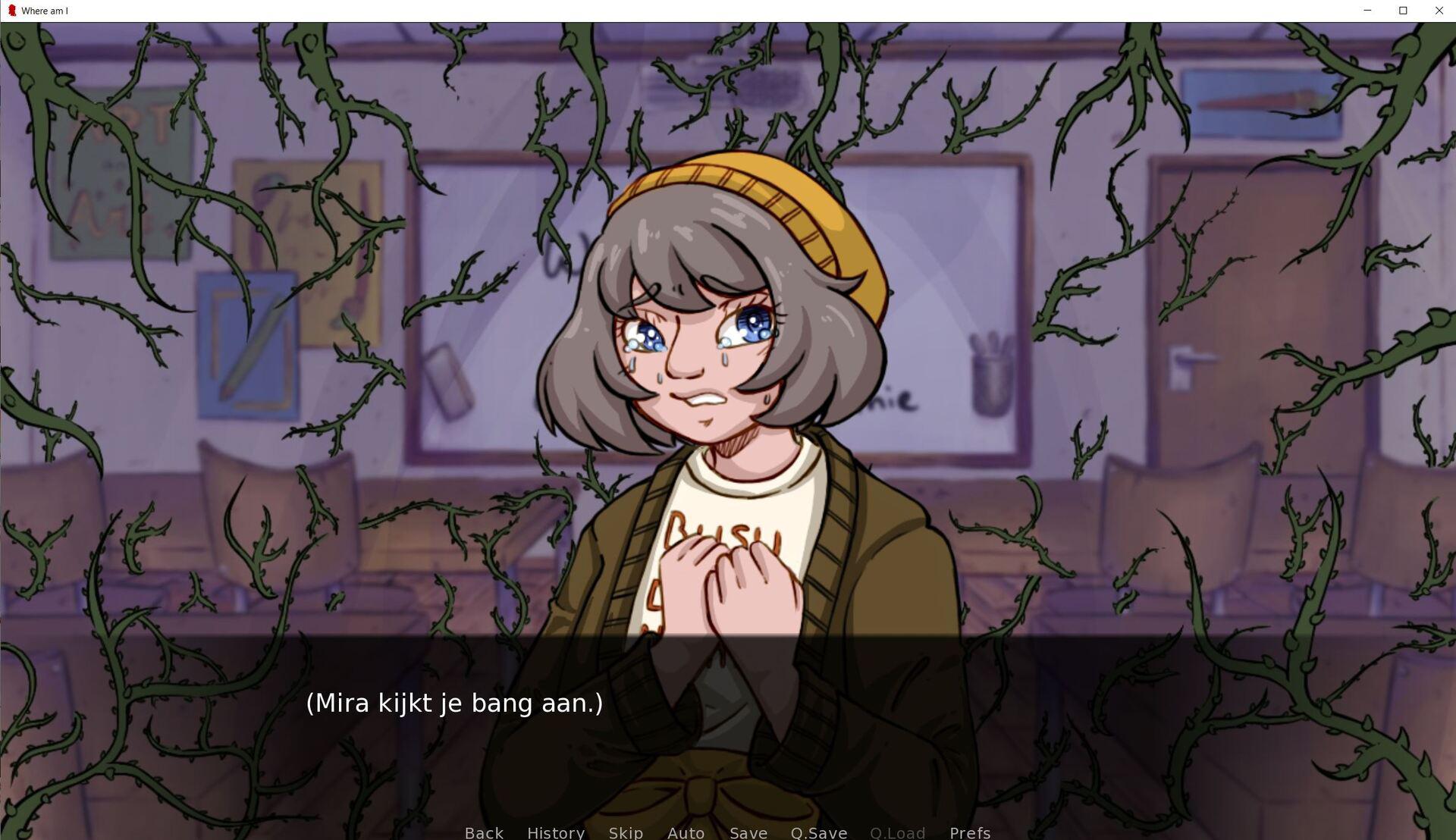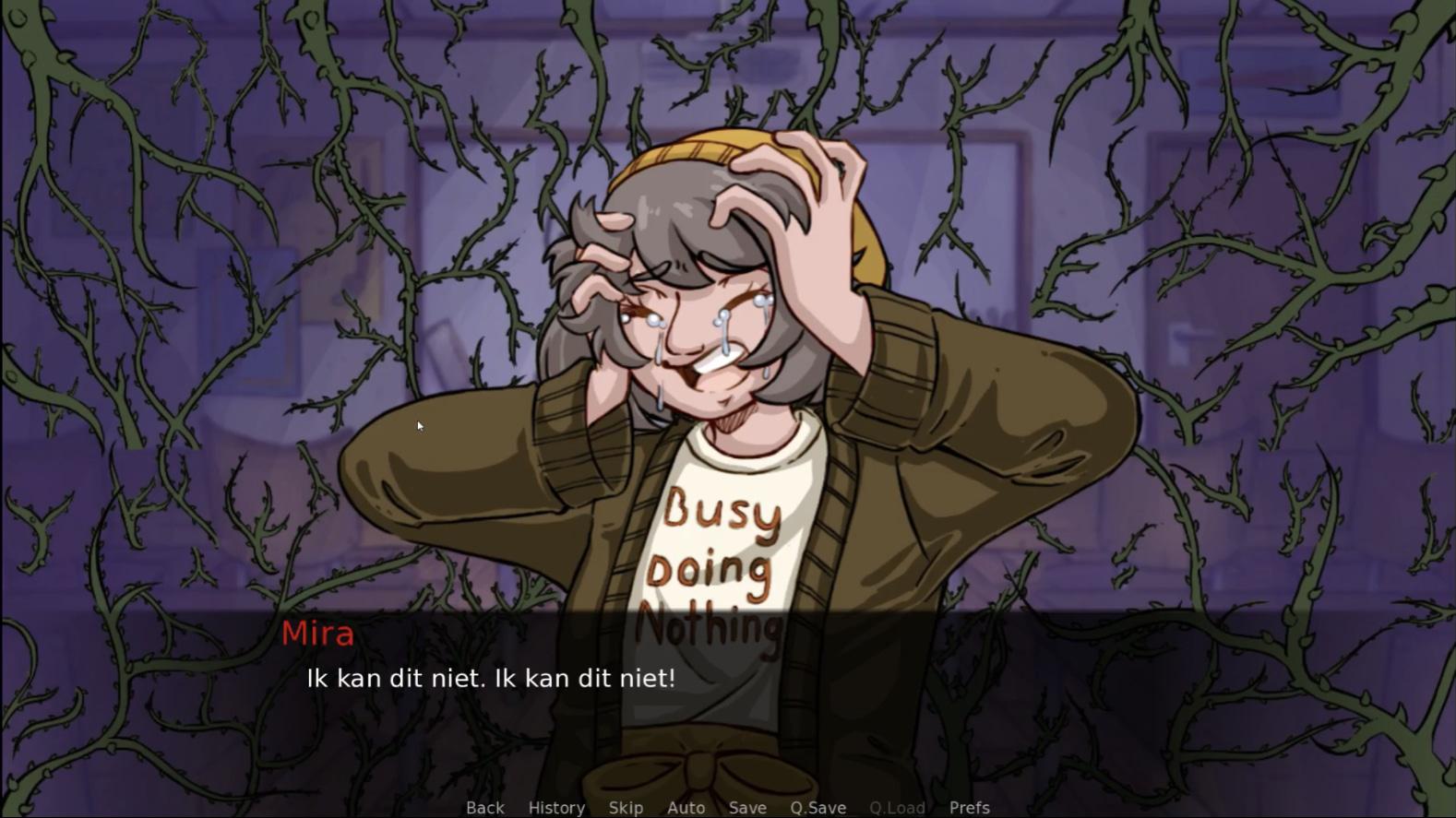 Games en Interactie Applied game research showcase storytelling